Chairman of Borthong33 Industrial Estate, Dr. Vichit Lorluelert, also holds the position as the President of the Chinese Teachers Association of Thailand. He is recognized for his dedication to cultural exchange and education between China and Thailand. He is passionate about public welfare.
Ambassador Han Zhiqiang attended the opening ceremony of the new association of the Young Thai Entrepreneurs Association on 18 July 2022 and delivered a speech on "China's current economic situation and future development". At the beginning of the speech, Ambassador Han mentioned on the participation of Dr. Vichit Lorluelert to promote Chinese businessmen in Thailand. The message is as follow:
Good afternoon! Dear entrepreneurs, I am delighted to have the opportunity to communicate with you. They are all young people with successful careers in the Thai-Chinese community. Many of their parents are famous Thai-Chinese leaders. Yesterday, I attended the Election Ceremony of the Chinese Teachers Association of Thailand. The President of the Association, Dr. Vichit Lorluelert, has dedicated himself to Chinese language education in Thailand for more than 40 years; conducting Chinese teaching training inspiration, send Thai students to study in China, organize various Summer camps and studied the theory of Chinese language education. As a result, he did not only invest in a lot of time and energy but also invested large amounts of his private fund. Dr.Vichit has been selected to be the President of the Association and will continue to fight for Chinese education in Thailand. He said at the ceremony that there is still a long way to go and that I will continue to devote myself for this. I am grateful for the dedication of Dr.Vichit and his noble personality. He represents our outstanding ancestors in the Thai-Chinese community in Thailand. There are many seniors and leaders of Thai-Chinese descent today. They are all like that. There are talented people in the country and have been leading them for hundreds of years. I believe that the younger generation of Thai-Chinese people in Thailand will inherit the good traditions of their ancestors and work hard to achieve something special that belongs to your generation.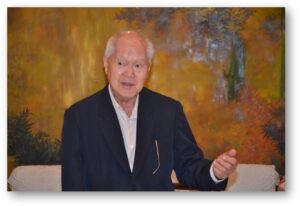 For more information about Borthong Industrial Estate, please select the "Introduction" section of this website or the following link: http://www.jinchi33.com/col.jsp?id=103