Advantages of investors investing in Borthong33 Industrial Estate are as follows:
Thai executive of Chinese descent : 
1.1 Dr.Vichit Lorluelert, Chairman, is the 3rd generation Thai-Chinese descent. He used to study at Beijing No.3 Middle School, Middle School Affiliated to Renmin University of China และ Beijing Iron and Steel Institute (Beijing University of Science and Technology).  He is a famous businessman in Thailand at Non-Ferrous Metals industry and also a "Pioneer of Chinese Education" and "Patriotic Overseas Chinese Leader" who is well-respected from Thai and Chinese government and society.
1.2 Ms.Wanna Lorluelert, Managing Director, is the 4th generation Thai-Chinese descent. She was educated in USA and China. She is a successful businesswoman who has continuous success in her career. She is also a President of Thai Alumni Association of China's Universities and many high management positions.  She represents the younger generation of Thai-Chinese business leaders in Thailand.
Prime location:
Borthong33 Industrial Estate located at Prachinburi province, East of Thailand. It is next to highway no.33 which is a center point of triangle connecting Bangkok, Airport, Deep-sea Port and labour recruitment in the Northeast, convenient transportation, 125 km. from Bangkok, 144 km. from Suvarnabhumi Airport, 170 km. from Laem Chabang deep sea port, 87 km. from Cambodia.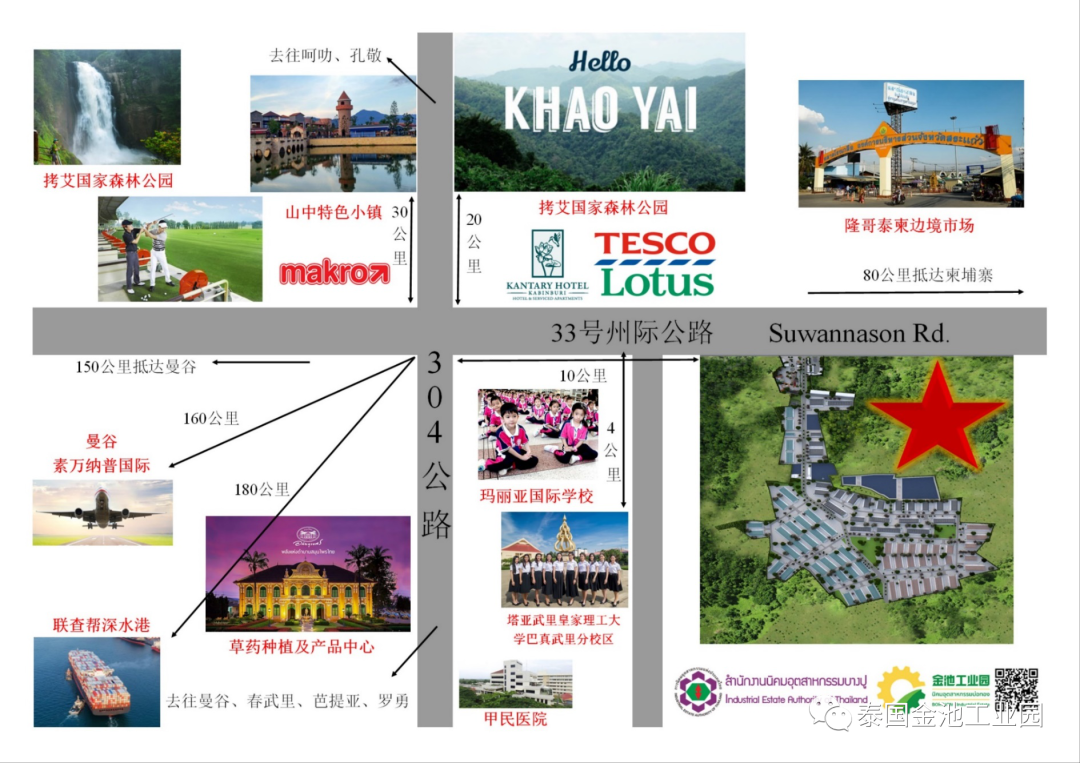 Incentives Policies
3.1 Thai government welcome and support foreign investment. Propose special policy including exemption and reduction of production tax.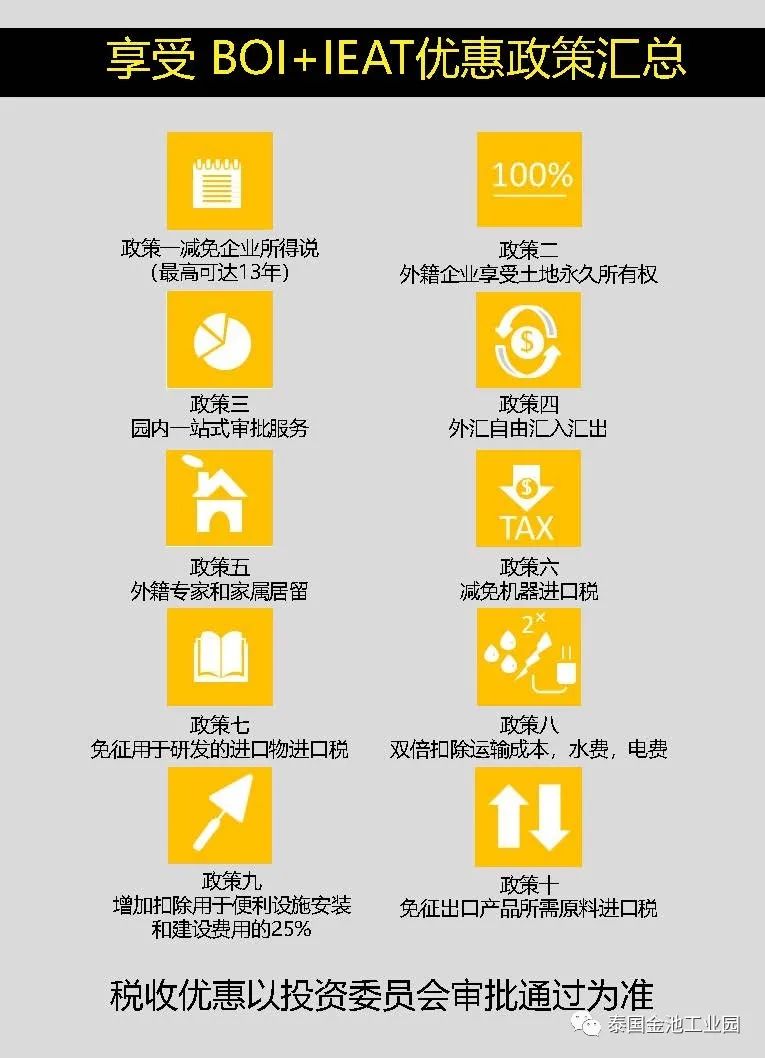 3.2 Borthong33 Industrial Estate has many incentives from BOI and IEAT such as reduction and exemption of corporate income tax up to 13 years, permit for foreigners to have 100% land ownership, permit to remit money abroad in foreign currency, permit to bring in experts and family to work and live in Thailand, exemption or reduction of import duties on machinery, additional 25 percent deduction of the cost of installation or construction of facilities, exemption of import duty on raw or essential materials imported for use in production for export. (all incentive is according to BOI and other related organization consideration.)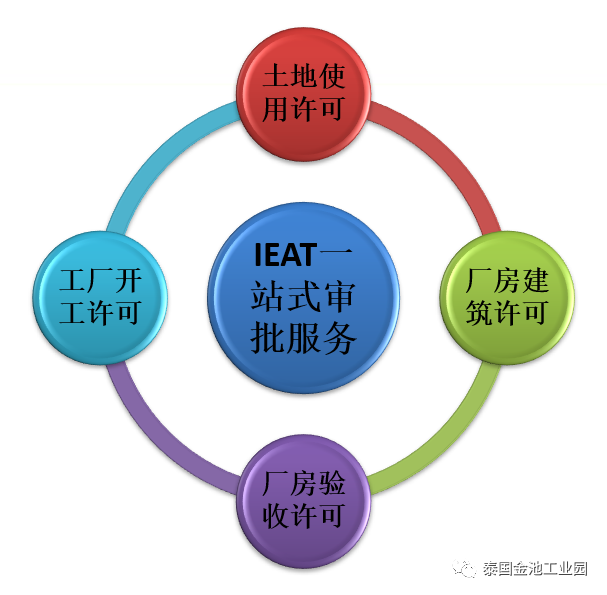 High standard facilities
4.1 Prachinburi has complete basic infrastructure such as road, railway, airport, port, transport and logistics,  etc.  Transportation from Prachinburi is easy to access Cambodia and other countries in Southeast Asia.
4.2 High standard Land and Communication system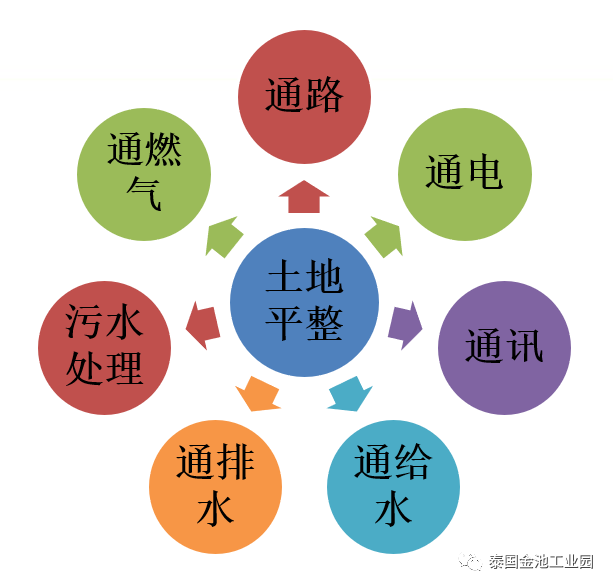 Borthong33 Industrial Estate land level is average 25 meters. There is no flooding. Land already had filling. There is bicycle lane, 9 secondary roads 2 lanes – 24 meter width and 26.24 km. length.  It has dual grid power system 115KVA, 2 substations 22KVA with capacity of 100,000 kilowatts. It has ponds that can hold 1.3 million cubic meters of water – adequate capacity to produce enough tap water and good quality. It has installed a sewage pipe in front of the factory to drain wastewater from factory to wastewater treatment plants at 5,200 cubic meters per day ; natural gas pipe and steam pipe ; 5G fiber optic broadband communication system covered all areas in industrial estate ; IOT management system ; green area ; CCTV for safety.
Natural resources
5.1 Prachinburi, where Borthong33 Industrial Estate located, is an important industrial center in Thailand with abundant raw materials and complete industrial chain that provides industry support to organizations that main industries are auto parts, electric appliance, agricultural processing products, pharmaceutical products, etc.
5.2 Labour competency guarantee : Borthong33 Industrial Estate is close to Labour Recruitment Center in Southeast of Thailand and labour from Cambodia.  Business operators in Borthong33 Industrial Estate can be assured that they can find labour with low wages and sufficient demand. There is college, many vocational and educational institutions can produce professionally competent workers.
5.3 ความเป็นอยู่สะดวกสบาย  มีโรงเรียนนานาชาติ วิทยาลัย และมหาวิทยาลัย โรงพยาบาล โรงแรมสี่ดาว หอพักพนักงาน ห้างสรรพสินค้าขนาดใหญ่ สนามกอล์ฟ วนอุทยานแห่งชาติ เป็นต้น
5.3 Convenient living well-being with international schools, colleges, universities, hospitals, 4-star hotels, staff dormitories, department stores, golf courses and national parks.
5.4 The land is fertile and air is fresh that can be developed to smart industrial estate. There are lots of land to be selected. It has potential to add value for business operators entering into Borthong33 Industrial Estate.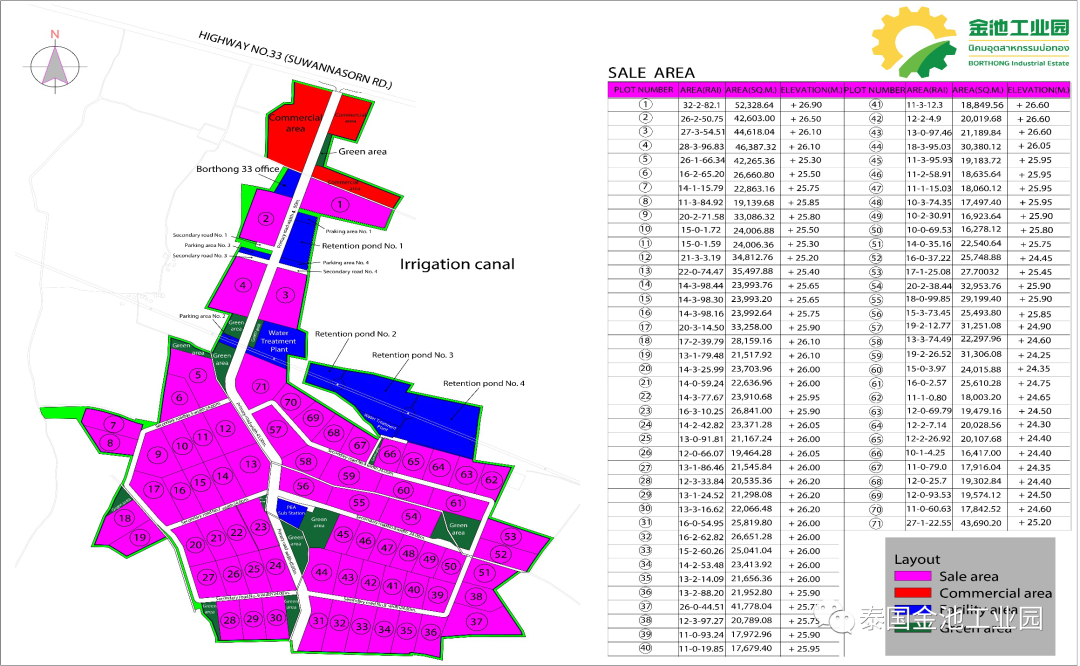 Borthong33 Industrial Estate commit to build a manufacturing center and home base for foreign investors in safe and beautiful environment of Thailand. Welcome to Borthong33 Industrial Estate.